Hollywood has long caught the wave of surfing popularity – films and TV series about tanned wave conquerors have been filming for several decades.
But surfing is just a canvas, a beautiful and fashionable background for classic plots.
I suggest you watch films about actual surfing, which reveal the stories of legendary personalities and events that have become iconic in the world of surfing.
The morning of the earth
The action begins in Australia, then moves to Bali and finally Hawaii.
Most of the film is surf shots, with small inserts in between that capture the spirit and lifestyle of surfers of the time.
Of course, I liked the part about Bali the most, which shows places familiar to me, but almost half a century ago.
Spoiler and my favorite shot: blond surfers smoking marijuana with important Balinese sitting right in Uluwatu cave.
The heroes of the film, including Gerry Lopez, ride the Uluwatu spot, and in general, it is believed that it was they who "unsealed" the site, after which the legends about Bali began to circulate.
The island started to develop in a surf-tourist direction.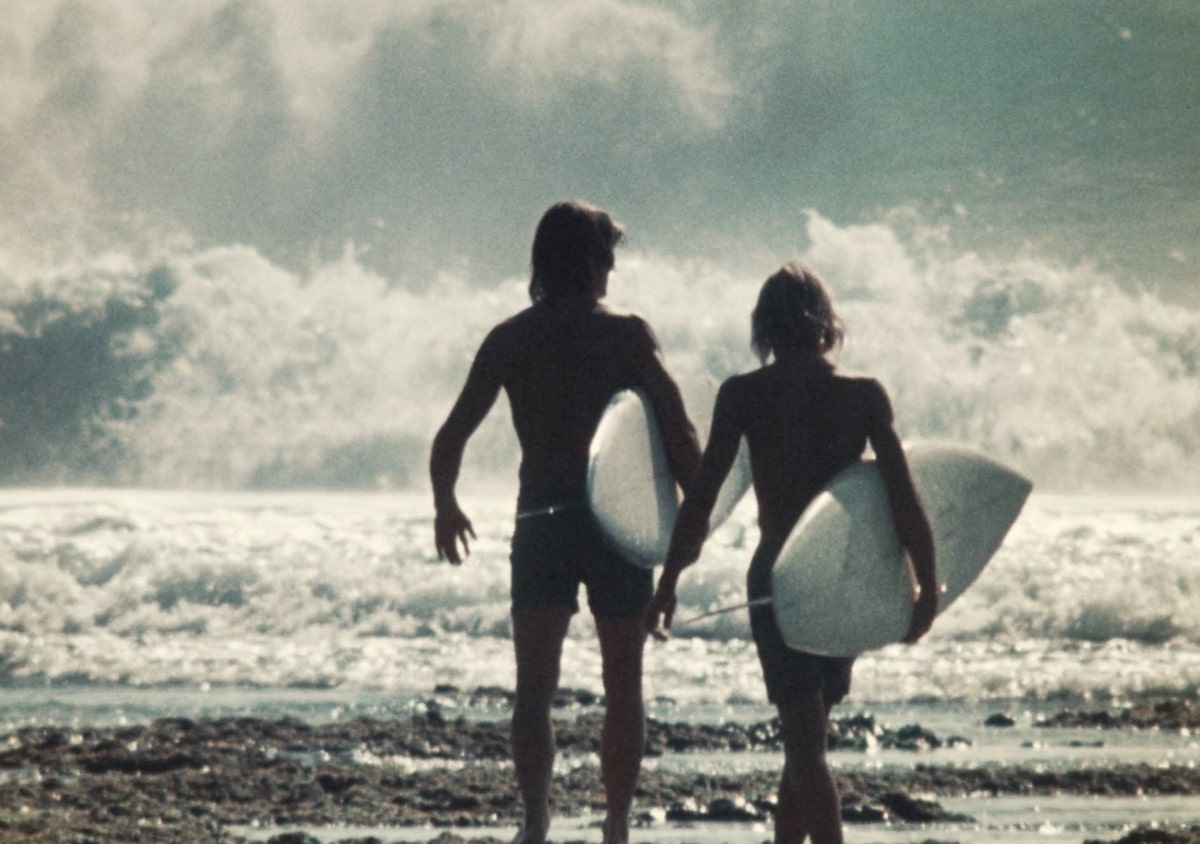 We are used to seeing that excellent surfing is powerful maneuvers, jumps, and many sprays.
The heroes of this film both stand and move in a very unusual way; at first, it even seemed to me that they were somehow shitty to ride, and then it dawned on me: 1971, guys in big, 7-8 feet, single Finn and no licks!
Accordingly, the mechanics of the movements and the style are entirely different, and the waves are large, sharp, and decisive.
Given the introductory notes, you immediately understand how cool these surfers are in their way.
And they surf very stylishly. In general, I looked without stopping and wanted to ride a short single fin more often.
Take Every Wave: The Life of Laird Hamilton
The story begins in the 60s in San Francisco: a young hippie girl flies in, does not understand from whom, becomes a single mother, and moves to Hawaii to start a new life.
A short story about the local surfer community of the day ridiculously mimics our modern lifestyle.
I noticed with a smile that nothing was changing. So the film is about the son of this girl. Laird Hamilton is considered the world's first big wave surfer.
The man invented to-in surfing (when a rider is accelerated to a large wave by the jet), one of the first to ride on the Peahi spot and, in fact, gave it its modern name – Jaws.
It is the first surfer to ride Teahupoo. He invented hydrofoil surfing. And with all this, Laird has always been a somewhat controversial person, and many disliked him. Why? It is precisely the question that the nearly two-hour film answers.
Andy Irons: Kissed By God

Andy was born in Hawaii and was still a child when Slater won his first Champion title.
A good and correct hero won again and again, which only annoyed the scandalous, wayward, but very talented teenager.
As a result, it turned out that Kelly became Irons, the idol that had to be thrown off the pedestal. And as soon as Andy got into the World Tour, a very tough fight started.
The dramaturgy was multiplied by Andy Irons' bipolar disorder and drug addiction; however, it is difficult to say whether these circumstances hindered or, on the contrary, helped him to perform as he did.
In 2010, Andy Irons was found dead in a hotel, dying from an overdose of drugs and medications.
The film "Kissed By God" is the director's attempt to delve into Andy's personal history, understand his inner motives and feelings, and get to know him through the closest people – his brother and wife. Carefully, closer to the finale, tears are rolling.
Blue horizon
The director set himself a challenging and exciting task – to study and compare two opposed approaches to surfing, so he traveled for two years and filmed the brightest adherents of each: Andy Irons, an incredibly talented and technical, highly competitive surfer, and Dave Rastovich, a super stylish free surfer.
Which rides exclusively for the soul. The film is two parallel, completely different stories about the same thing.
The main characters reveal their souls, allowing the viewer to look inside and feel what surfing is for each of them, why they chose this or that approach to their careers and life.
The film shows different facets of surfing, each of which is good and unique in its way.
Of course, excellent surfing is established, but for a complete understanding, you need to listen and perceive the words, which, unfortunately, are only in English, so the film is for those who know the language.
This time tomorrow
Two super-stylish surfers, Craig Anderson and Dave Rastovich, and talented director Taylor Steele are a win-win combination.
As planned, the heroes wait for a mighty swell and follow it through several locations in the Pacific Ocean, starting from tropical Tahiti, through Mexico and California, and to icy Alaska.
For eight days of the journey, surfers cover 20,000 miles, watching how the swell transforms and the waves change; in the frame, there are beautiful locations and stylish skiing, and sometimes on the way, there are surfers familiar to the viewer – Kelly Slater, Alex Gray, and others.
I like this film because of how truthfully the atmosphere of a surf trip is conveyed: exhausting flights, incomprehensible hotels, and food, night climbs, but all this for the sake of a goal worth the cost – excellent surfing.
It is far from an exhaustive list of decent surf films, but you can start with them; you will want more after such pictures.