In the nine years of my life in Indonesia, I have been here a dozen times and am ready to come again and again.
West Sumbawa, or more precisely, the Kertasari village area, is my favorite place for surfing and a total reboot.
Empty spots, a pale blue clear ocean with white beaches framed by emerald hills.
The body here, of course, is actively working, but the brain is explicitly resting, as well as the eyes and, I'm not afraid of this word, the soul.
Story
Some of the guys have already been to Sumbawa, but at the more famous spots Yoyo's and Tropical, we decided to explore the part of the coast closer to the port, in the strait between Lombok and Sumbawa.
At that time, there was not a single hotel here, and there was no road.
So we did, and it turned out to be just an unforgettable experience: living two meters from the ocean, cooking on a fire, getting up at dawn, and skating 2-3 times a day.
I remember when it started raining on the fourth day of the trip – a mighty tropical downpour – I jumped out under it and urgently began to wash my hair with shampoo!
And a day later, after sunset, I went to rinse a cup into the ocean and saw several luminous dots on the surf line. So I grabbed the mask and fins and ran to swim.
I wish everyone to swim at night with glowing plankton – it's just unrealistic!
But the most important thing has remained the same: a minimum of people and the feeling that you are in a parallel reality, where there is nowhere to rush, and there are no problems and problems at all.
Surfing in West Sumbawa
When to go
I came here in winter, summer, and off-season. It rains so hard that it rains all day, I have never found it.
Even at the height of the rainy season, precipitation does not happen every day, and it is relatively short-term, perhaps because the large volcano is far away and the clouds are just passing by.
But from November to March, the Sumbawa Hills are covered with emerald green, while in the dry season, the landscape is dominated by yellow-brown colors.
Downwind, too, everything is plus or minus exactly: the bays are well located in the strait between Lombok and Sumbawa.
Much more important for the selection of travel dates is the phase of the moon. For the spots to work well and be safe, the tides must be high, more than 1.5 meters.
These happen twice a month: on a new moon and a full moon.
I usually look at the Bali Tide chart and choose the dates so that the water is maximum at sunrise on the first day of the trip (in this case, usually at sunset, the tide is also high, and you can ride twice).
Then every day, the maximum point moves forward an hour, and both gurneys move in the morning – one on the tidal water, then a short break for breakfast, and the second on the ebb. If forces allow, you can ride for up to four hours without a break.
As for the swell, there are seven spots of different difficulty levels in the area, so any surfer, from beginner to pro, will find where to ride under any conditions.
Surf spots
As I said above, there are seven spots in the Kertasari area. Usually, I ride two of them, and the rest are spare. Few surfers are here, so this is more than enough to ride away.

The wave is very sharp and at the same time with a relatively thick linden tree; when it rocks, a fat trumpeting section rises at the start.
It is excellent for riding both a short and a longboard in moderate and small swells.
On a longboard, start a little from the shoulder, and it is advisable to do an angled take-off, that is, to rake, directing the board immediately along the wall and not directly to the shore; otherwise, there is a high probability of burying your nose and flying down.
The bottom is riveted, with several large boulders under the collapse zone, relatively shallow, so if the muddy is not worth swinging your feet under the water so as not to cut yourself.
In the same bay, in the very middle, there is a "spare" Middle Reef. It starts working when the swell is over 800 kJ.
Rifbreak with the right wave, a quick start, but then the wall flattens out rather quickly and turns a little towards the shore; long passages are not obtained very often.
I am not a fan of this spot, as due to the waveform, there is not enough room for maneuvers on the shorts, and there is no even stable wall for the longboard.
There is another spot at the other end of the bay – the right point Nothern Right, but you shouldn't count on it too much.
Very moody to the water level and the direction of the swell, it works unstably, so I can't even advise on when to go there. Well, or rather, I can – when you want adventure.
My favorite spots in the area are Limestone and Mangroove; they are in a different bay. These are left wave riffracks and give a perfectly flat wall for shortboard and longboard.
The only difficulty is to swim far to them. Mangrove trees grow along the entire coast of the bay; you can't climb through them, so you need to swim from the edge.
It is a bit closer on the right side, but there is an inconvenient entry into the water – you have to climb the stones; on the left side, it is easier.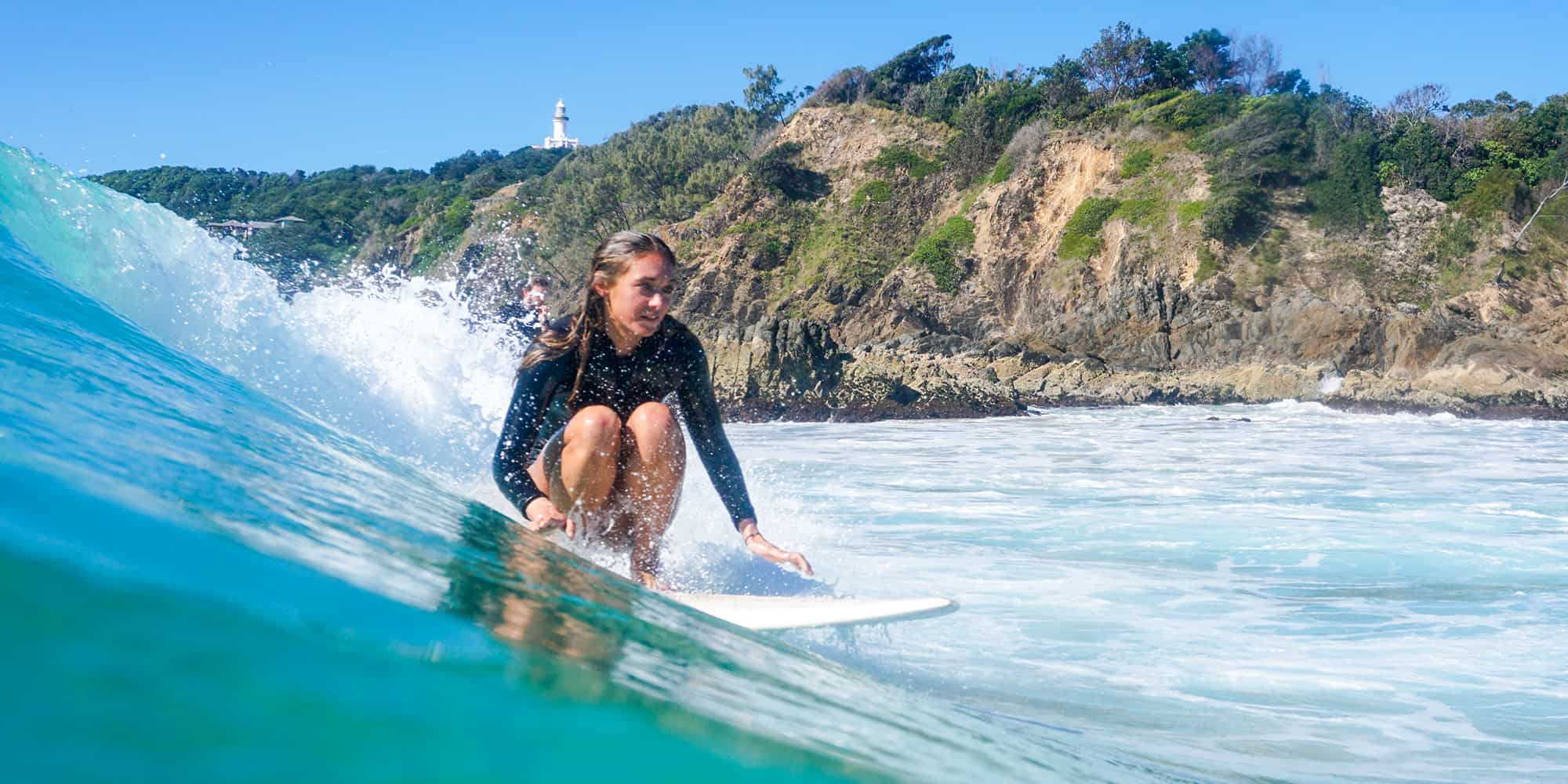 Limestone Peak, if you look at the wave from the shore, then the left one is larger and sharper, it can trumpet, Mangrove Peak is the right one, also sharp, but simpler and with a channel at the end, which makes it easier to return to the spot.
Again, the less experienced, the more "shoulder" you can start.
You can determine the correct location along the hills opposite the bay from the water: the peak is located approximately opposite the "octopus" of trees.
Do not be afraid that a giant swell will come during the trip, in this case, on the edge of Limestone Bay, a "safety" spot Dermaga (Quay) will work: the right point with a soft longwave, on which you can practically enter the mangrove forest, which, however, is not I advise these trees have thorny roots.
The last spot that I saw from the outside was Powerstation. It is named so because it is located opposite the power plant.
Trumpet beach break for shortboarders and pipe trains if Dirty isn't pumping. The only spot in the area that operates on low water.
Accommodation Whales & Waves
It was built and managed by my good friend Denis.
A vast area with a palm grove right next to the white beach. Not a soul around. Literally.
The nearest village of Kertasari is a 5-minute drive away, but it is tiny; it takes at least half an hour to get to a larger settlement, where there are shops, pharmacies, and ATMs.
Whales & Waves has different levels of accommodation – separate houses with two bedrooms, a living room and a large bathroom, double rooms with a toilet, small spaces without a shower, but with air conditioning, and simple bamboo bungalows.
The bungalow has a mosquito net, and air conditioning is unnecessary, as the walls are naturally blown through.
It is even cold in them at night if you sleep nearby without a pair in the dry season.
On this trip, we lived in a separate house with two rooms – they are very cozy, cool enough firm mattresses, and there is a mini-fridge. Hence, in general, the buzz.
The restaurant is a local attraction of its own, with an 11-meter high bamboo structure supporting a roof that follows the shape of the neighboring island.
Pasta and pizza with seafood – lick your fingers, a bunch of different breakfasts from eggs, porridge, and pancakes to super-scrambled tofu and smoothie-bowls like in Canggu.
An entire board will come out in the region of 300k per day, with desserts and drinks all 400k per person.
For those in Chile, it is normal for such a remote place from civilization to have Wi-Fi, hammocks stretched in the shade of palm trees.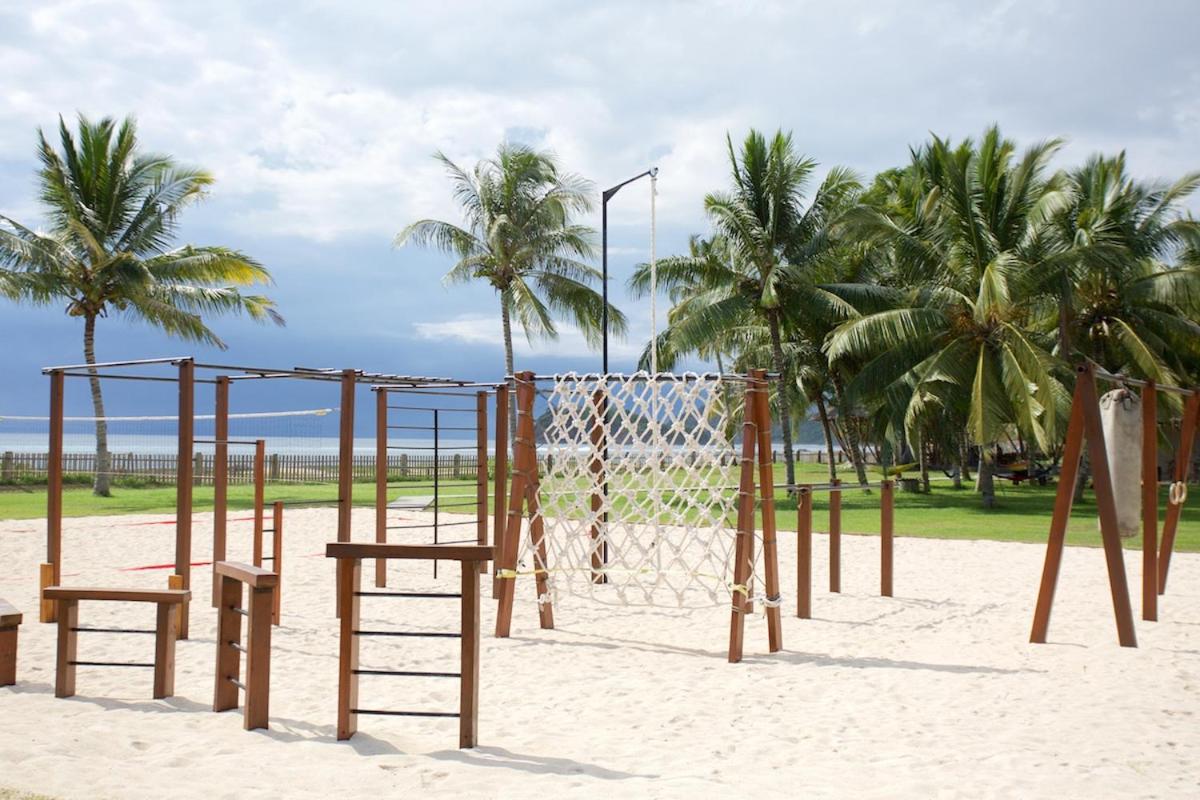 Denis is a big frisbee lover, so you can hack to death with him when he is here! There are masks and fins for rent, kayak rentals, and even Jet-Ski.
However, this is more entertainment for vacationers; surfers usually only eat, sleep and ride here.
How to get there
Whales & Waves Resort is located halfway between Dirty Hippies and Limestone Bays, so it's cool to come with your transport to have the freedom of movement.
The road from Bali by car takes an average of 12 hours: 1.5-2 hours to the port of Padang Bai, 4-5 hours by ferry to about.
Lombok, then you need to cross Lombok, depending on traffic, it can take two hours, or maybe all four.
I recommend leaving Bali around sunset; in this case, the Lombok ferry will be at night and, therefore, will require a minimum time of about 2 hours.
Take hammocks with you; they can be hung on the railing on the ferry and sleep peacefully for 4 hours.
If you don't have a hammock, you can spread a yoga mat on the floor, which is also a good option.
Ferries often offer cabins, but I don't recommend them; the mattresses are full of bedbugs.
In addition, now a new payment system for ferry services is being introduced in Indonesia; travel from Lombok to Sumbawa can still be paid in cash, but from Bali to Lombok – only with a special ferry card issued by the BNI bank.
Moreover, having thrown in the money to get to the balance, you need to perform Updates through an ATM or in the port.
The system is dreary, but the port workers will help and advise.
You can also fly to Sumbawa by plane with a transfer to Lombok.
Or it can be convenient if someone in the company is ready to travel in a wheelbarrow with ferries, but it is more suitable for someone to fly, for example, due to seasickness or with a child in their arms.
What to see
In general, in Sumbawa, you fall into a very relaxed state, and you don't want to go somewhere.
In my rating, this is the most beautiful waterfall that I have seen in Indonesia: a vast, 80-meter high, with cascades and a place where you can swim.
But it takes two hours to go to it through the jungle, always with a guide from a local village. Otherwise, you will get lost.
There is also a simpler waterfall, which can be reached by car, it is also beautiful there, you can swim in several natural baths and jump off the cliff.
In addition, on one of the days of the trip, you can drive to the Tropical spot, go for a ride in the morning, and climb to the lighthouse at the top of the hill at sunset.
The path through the bushes is not tricky; ribbons at the forks indicate the right direction.
Budget
Accordingly, you can calculate the budget for housing based on the type of apartment:
Bungalow 250.000 Rp / day
Standard room $ 50 / day
Deluxe room $ 60 / day
Villa $ 220 / day
I advise you to set aside 300,000 Rp per day for food + an additional several hundred for fruits and sweets from the store, which you definitely won't!
Road:
Ferries 3.000.000 Rp
Petrol 500.000 Rp
Rent a car 1.500.000 Rp
(Please note that the original car documents are required to enter the ferry. Some renters may charge a higher rental price for a trip to another island – do not try to fool them; most cars have a GPS tracker)
Total: with the most economical option (6 nights in a bungalow, five people in a car), you can get away with 4.500.000 Rp from the nose in a week in a surfer's paradise.