I met the year 2021 on the island of Java, where we went on a surf trip to escape from Bali.
Yes, despite the pandemic, New Year's holidays on the island turned out to be a high season.
Firstly, a loophole with business visas was opened for foreigners for some time, and secondly, local tourism within the country has been allowed since August 2020.
In general, there were traffic jams on the roads, surf schools held several lessons a day, and at the same time, the government let down statistics and rather quickly tightened the screws of prohibitions and restrictions.
The decision to leave for a remote village, where everything is calm, and you can ride all day, was made spontaneously and very correctly.
We went by car to take everything we needed with us and enjoy the road, stopping off to cool places on the way.
We spent almost two weeks on Batu Karas, several times went to see the surrounding sights, ate delicious freshly caught fish, and rarely got stuck on our phones.
But the main thing is that we skated every day at least once, but more often two, sometimes even three.
Paradise for longboarders
On the south coast of West Java, there is a small village, a place widely known in narrow circles.
What makes him best is a combination of factors, including one that not everyone knows about him. Like any other surfer, I have selfish motives for hiding a precious find.
But, on the other hand, you can't hide a pig in a poke; well-promoted longboarders regularly come there, post on their social networks, arousing the interest of the general public.
Surf travel can be roughly divided into two types: independent and organized. Both are good; each has its target audience.
Firstly, I don't think the locals will like it, and secondly, it just doesn't make any sense.
It's like learning to drive a Lamborghini – you can, but it makes sense to ruin the gearbox if you don't have enough experience not to stall when changing gears.
As for independent surfers and travelers who respect nature, the ocean, and people, you will get high there, and I have prepared something unique especially for you.
Author's guide "Surf Trip Batu Karas."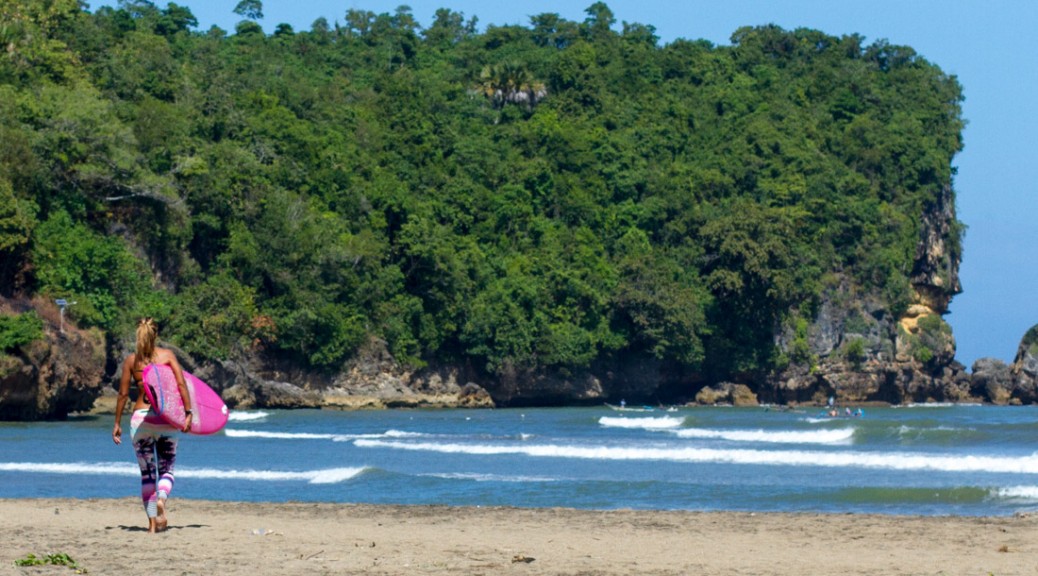 1 Surfing. First of all, I give a detailed description of the spots in the village: the features of the waves, where to enter and how to get off, what water to ride on, what season to go, where to fix the dinghy. Then, a separate page is devoted to locales and behavior on the lineup.
2 Place. Description of the village, advice on choosing housing, where and what to eat, where to go, what to see, where to take pictures.
3 Road. How to get to Batu Karas by plane and by car. For auto travel, a step-by-step route plan has been drawn up with stops and sights that can be viewed along the way.
4  Contacts. Direct contacts of tenants, those who rent out boards and bikes, freelance photographers, and operators. Link to Google Maps with the most important and interesting points along the way and in the village.
5 Budget. Calculating the cost of a trip for two weeks
Author's guide "Surf Trip Batu Karas."
2500 RUB