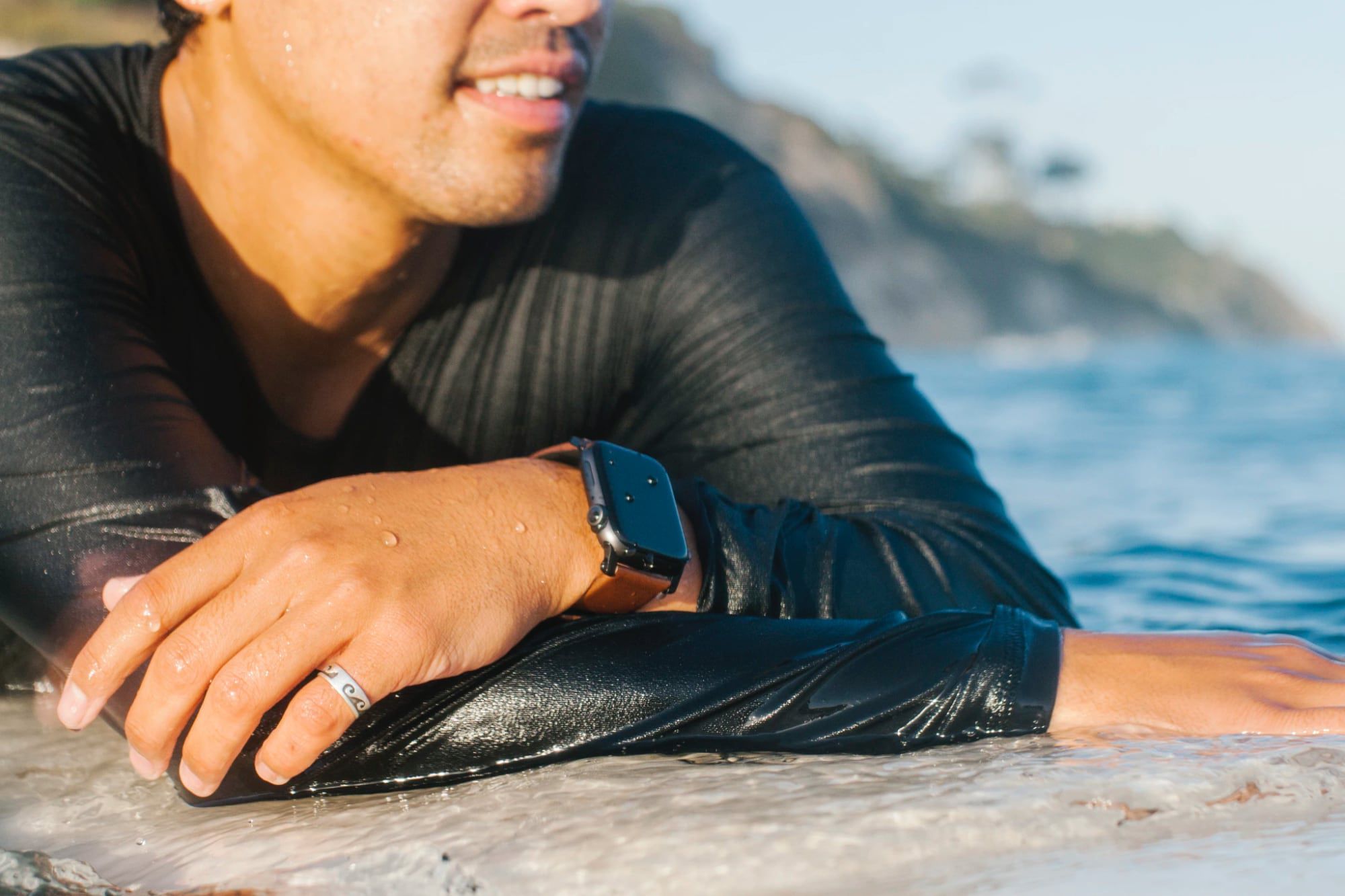 A surfer's watch can be more than just a fashion accessory and a necessary tool. For example, a surf watch can be helpful when you need to get out of the water at a particular time: to work, to school, to a meeting on business, or with friends.
There are many watches on the market today that can solve the problem of observing time. But a surfer is a surfer because he wants to have everything surfing!
All surf watches can be divided into several types. The first is a waterproof watch that only shows the time and, perhaps, has a built-in stopwatch.
The second is a watch that allows you to see the level of ebb/flow at the desired point on the planet, and the third is a smartwatch that can track movements, speed, and keep statistics of a surf session.
And if with the first two, in general, everything is clear – choose a design and buy, then with the third category, everything is not so unambiguous.
So today, we will tell you about three surf watch models currently on the market.
1. SURFING WATCH APPLE WATCH 5/6/7
Let's say this option may seem strange to choose as the number one surf watch.
With its wide range of features, waterproof casing, and a range of surf applications (especially Dawn Patrol and Surfline apps), this watch can be a great companion for a surfer in tracking his gurneys.
APPLE WATCH PROS
One of the best things about Apple's watches is that, oddly enough, it's not just a surf watch. They can do a lot more, including when you are not in the water.
There are many applications not only for surfing but also, for example, for snowboarding. SAP, running, and other sports.
You might say that connecting in the water is the last thing we need.
However, the author of the article knows several people who can be called to work at any time, and they like this function.
They can afford to go surfing without fear of missing an important call.
WHAT CAN BE IMPROVED
The Apple Watch also has several serious drawbacks. The first one is only one design option, and the second is that the strap is not very reliable.
However, exceptional cases solve this problem and add extra shock protection and the ability to dive deeper.
PROS
Lots of great surf apps, including Dawn Patrol and Surfline Sessions
Ability to receive calls and messages in the water. Ideal for those who cannot leave the phone for a long time at work.
More than just a surf watch
MINUSES
New models can be pretty expensive
One design
2. WATCH FOR SURFING GARMIN INSTINCT SOLAR – SURF EDITION
The Garmin Instinct Solar – Surf Edition watch is an excellent alternative for those who love all kinds of statistics, as well as for those who prefer phones based on the Android OS.
Garmin surf watches differ primarily because they provide more detailed information than Apple Watch.
Therefore, these gadgets are becoming a popular choice for those who love statistics. For example, Garmin Instinct Solar provides health, movement, speed, high-precision GPS data, and more.
Garmin is also the absolute champion in autonomy. You don't have to charge your watch in the intelligent mode for up to 24 days (!) And up to 50 days with solar charging.
PROS
Excellent appearance
Amazing runtime on a single charge
Traditional look
Compatible with Surfline Sessions
Long list of other functions
MINUSES
Monochrome screen (may also be a plus for some)
Limited access to non-native applications
A relatively large size can scare off, for example, girls with thin wrists
3. RIP CURL SEARCH GPS 2
The second version of this watch has already been released today. They keep statistics on the waves, length, travel speeds, and total rowing distance.
After a surf session, the Rip Curl watch displays this data on a spot map, so you can see where you took the most waves, how many and where you rowed, etc.
You can even replay your surf session to see exactly how you took the waves.
POSITIVE SIDES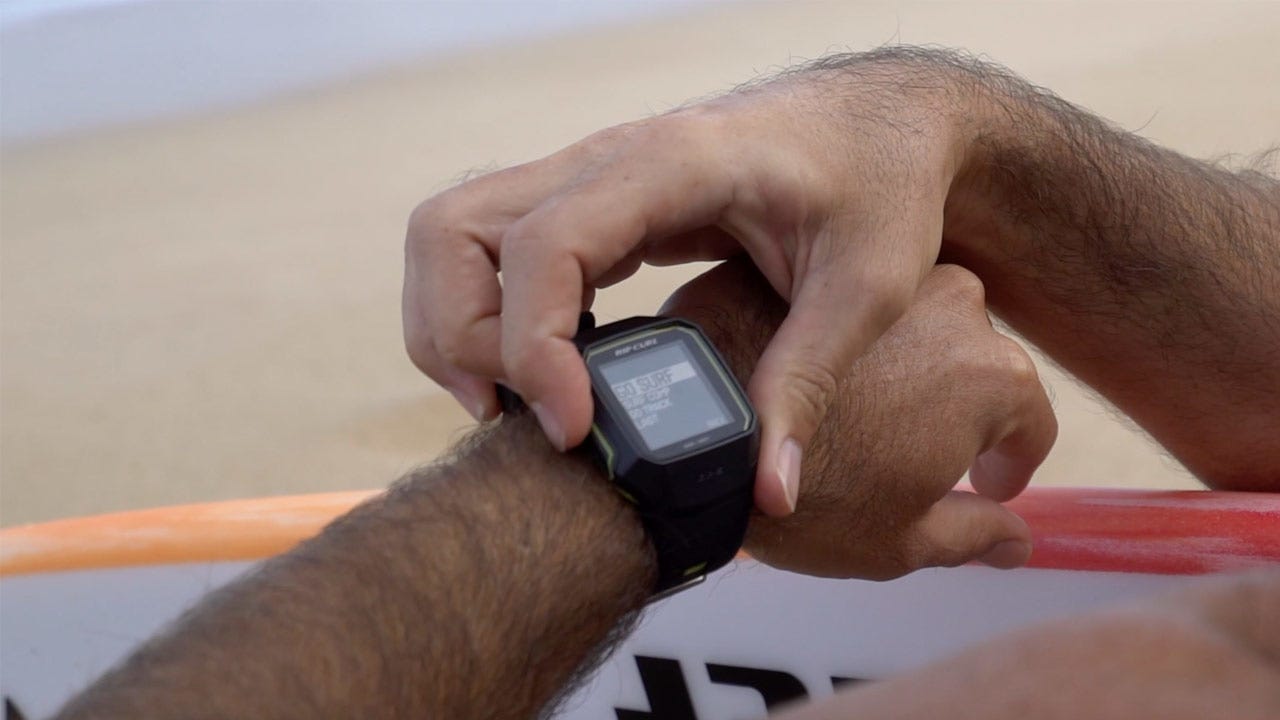 Also, the clock, of course, shows the ebb and flow and time, and this information is checked via GPS satellites and synchronized with your position on the planet.
In addition, the device will mark your session anywhere on the world map, even if it is a super remote secret spot, which is not on the maps of surf spots (the main thing is not to burn the secret to someone).
The watch can also be used for SUPsurfing, bodyboarding, and kiteboarding.
WHAT CAN BE IMPROVED
The problems with this surf watch are that one charge is not enough for several sessions and sometimes misses some waves.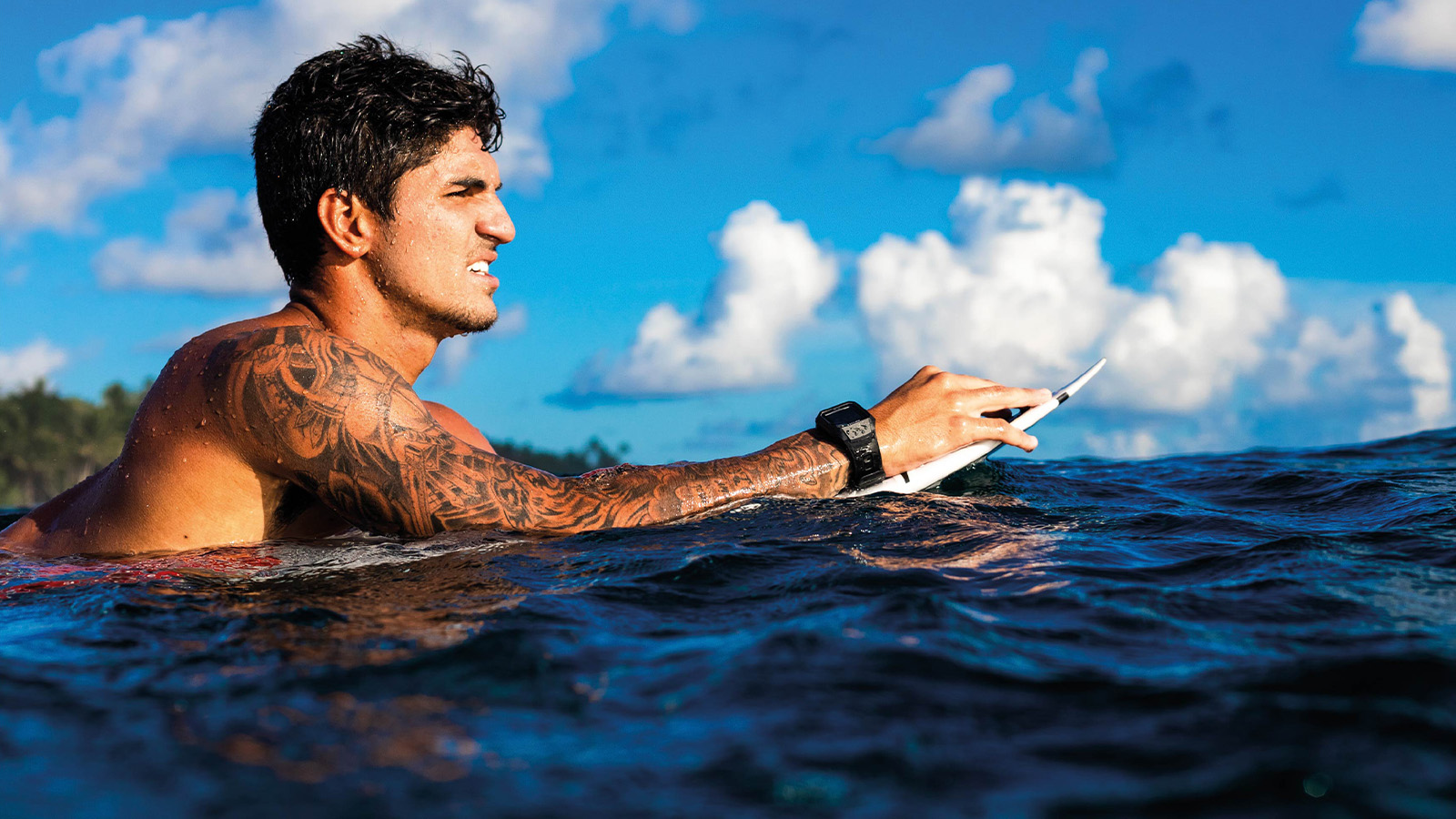 Also, Rip Curl could add to this watch, counting how many calories the surfer has burned. For many, this will be helpful information.
PROS
Very accurate information on tides and a considerable number of spots, more than any other watch
Collect a lot of different data
Quite fun to watch your progress with this watch. You can also add a photo of the conditions and your comments
Follow surf sessions around the world
Very easy to use
MINUSES
May miss small and weak waves
Graphic display of the ebb and flow for an amateur
Must be fully charged before surfing to have enough charge
A surf watch is a surfing device that allows you not to be late for important meetings and makes it possible to track waves, sets and allows you to keep statistics of surf sessions and track your surf progress.
As a user of such a surf watch, the author of the article can tell you with confidence that such a gadget will not only be interesting to use, but it can also be helpful in the progress of surfing!